Ostersunds` English manager Graham Potter admits he would be a fool not to use his meeting with Arsene Wenger as a learning opportunity.
Former Birmingham City, West Brom and Southampton defender Potter took over at Ostersunds seven years ago when they were in the Swedish fourth division and is now the only Englishman still managing a club in European competition.
His side face Arsenal in the first leg of their Europa League last-32 match on Thursday, and Potter insisted he would be looking to pick the brains of opposite number Wenger.
I would love to, of course, he said. I would be a fool not to. The experiences he has had and the things he has achieved, he is an inspiration so it would be foolish of me not to, if he would be so kind.
Criticism of Wenger has resurfaced as Arsenal`s push for a return to the Premier League top-four, and Champions League qualification, falters.
The Gunners are now eight points behind fourth-placed Chelsea following defeat to Tottenham in Saturday`s north London derby, but Potter only sees Wenger as an inspiration.
It is not an easy profession and after doing it at a low level for a number of years you realise that it is a challenge, being able to sustain that for so long, he said.
So the ones who have done it for so long I have the utmost respect for. I think it (criticism) is part of the game, part of the noise around football.
It is not for me to tell Arsenal supporters what they can and can`t do and think and feel because they have every right.
We all go into the profession knowing that is what it is, all I know is that from my perspective, I think we will look back on him and how he influenced English football and we will understand (his impact) a bit more in the future.
When you talk about on a human level, to be able to stay at the top, to deal with the scrutiny, the setback, the pressure, the defeats, the criticism and still operate at the highest level, I have the utmost respect for him. He`s an inspiration for me.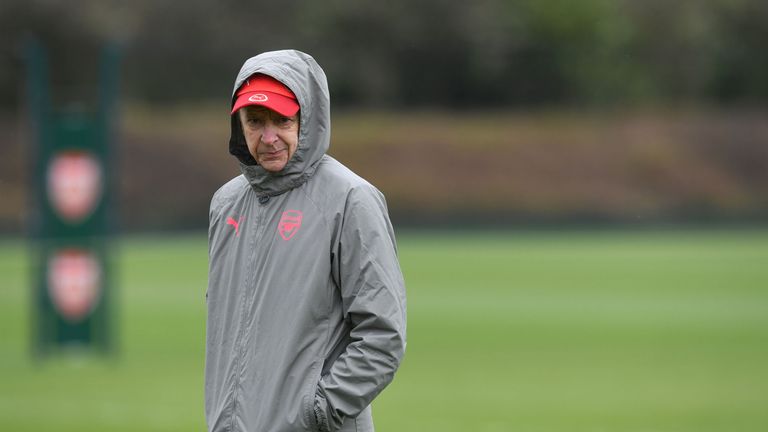 Potter`s success has seen him linked with managerial posts in England but he insists he is happy in Sweden where he is part of what he deems to be a special project.
It is not something I consider. I don`t wake up every day and think `how can I get back to the UK?`, he added.
Maybe people just don`t understand as much about what we`ve gone through to get to this point.
You can get jobs in football but what we have here, we have made a difference, we have a feeling of pride. There is a connection between the club and the supporters.
All the things that I think everybody should want to have as a job in football, we have here - a supportive chairman, support of the players, support of the people in the town.