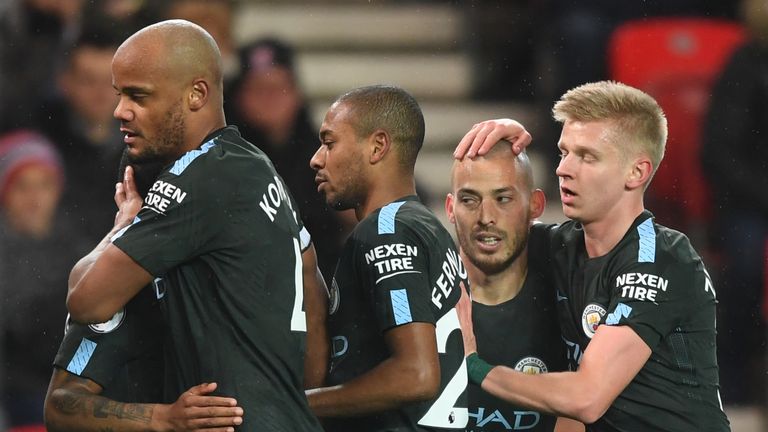 Gary Neville says Manchester City have the most perfect team shape he has ever seen, after watching them beat Stoke City 2-0.
The victory at the Bet365 Stadium, secured by two David Silva goals, means that Pep Guardiola`s side can secure the title by winning their next two matches against Everton and then local rivals Manchester United.
Man City already have as many points as Leicester did when they won the title two seasons ago and while Neville says it is too early to describe them as the best we`ve seen in the Premier League, he says their transition from attacking football to defensive work is unsurpassed.
He told Monday Night Football: I don`t buy into the theory that it`s the greatest team of all time because ultimately I think you have to do a lot more.
You have to win multiple leagues and Champions Leagues as a team and it`s very early in this Pep Guardiola reign.
But what I would say is it`s the best team I`ve seen in terms of their attacking shape being the best defensive shape.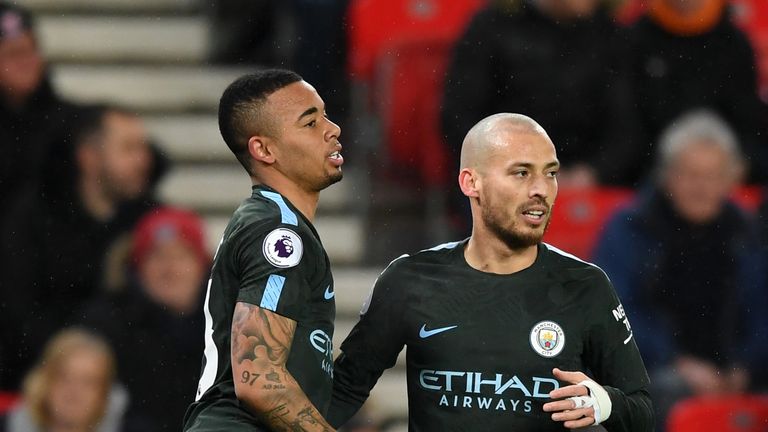 They are absolutely perfect when they attack, which means they are perfect when they defend.
Their attacking positions are such that when they back up play they are in a shape whereby they can sustain every single attack.
They don`t come out of shape. They are brilliant in their attacking, but also they are brilliant in their defending off the back of their attacking.
They are the best I`ve seen in terms of their organisation, it really is wonderful to watch - and it is clockwork.
Manchester City could have the title sewn up on April 7 and can then turn their focus to winning the Champions League, having already booked their place in the quarter-finals.
But Neville said it may be difficult for their players to maintain their performances once domestic glory has been achieved.
He added: The big challenge for the rest of this season is the ability to win the league early and then perform in the Champions League.
Pep had some problems with that with Bayern Munich in his first two seasons. I`ve experienced it myself in my career when you get to the top of the mountain in a season and then all of a sudden you haven`t got that same edge in your Wednesday performances.
That is the one challenge now, how you keep up momentum and the standard of performances until the end of the season.
The Champions League now is obviously the important competition, accepting they still have a little bit of a job to do in the league.