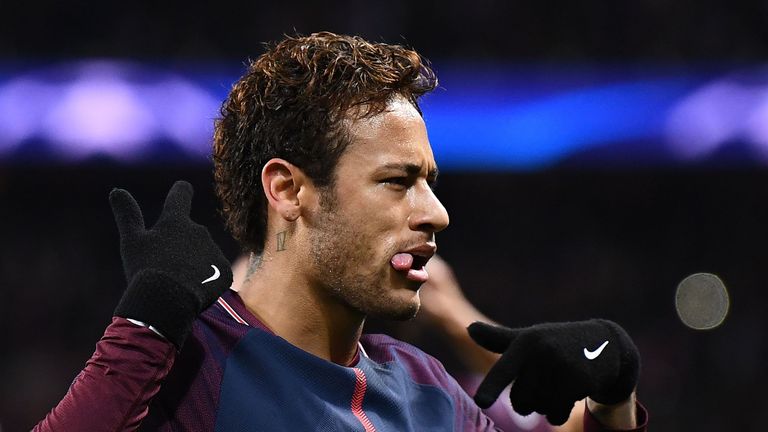 Sky Sports` Spanish football expert Terry Gibson has questioned why any team would want to buy unsettled Paris Saint-Germain forward Neymar this summer.
Neymar, 26, only moved to the Parc des Princes from Barcelona in a world-record deal in August, but already the player is reportedly unhappy in the French capital.
Some reports even claim the Brazil international - who is currently sidelined with a foot and ankle injury - wants to return to La Liga next season, with his former club Barca and European and Spanish champions Real Madrid having been mentioned as possible destinations.
However, despite having contributed an impressive 29 goals and 19 assists in just 30 games in all competitions in his debut campaign with the Ligue 1 champions, Gibson has questioned whether any clubs would be in a position to sign the forward this summer.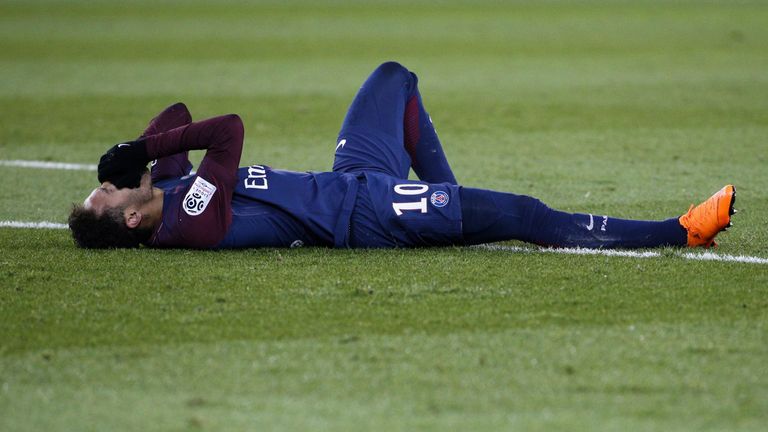 Everybody knew that the move to PSG was not going to satisfy him, apart from money, the former Tottenham and Man Utd forward told the La Liga Weekly podcast.
I am not suggesting he only went for the money, but I and most people knew that he was going to miss that dynamic of playing in Clasicos, against Real Madrid and Atletico Madrid, the big games and the team-mates that you play alongside, to go to PSG who win the league every season at a canter.
My only surprise is there has been an admittance that it appears to have gone pear shaped so quick and there is now a desire to go back to La Liga, possibly because of the defeat in the Champions League, even though he was not playing [in the second leg].
There was all the talk about wanting to win the Ballon d`Or [when Neymar joined PSG], but that does not matter. Winning Champions Leagues, big league tiles. If you are playing for Barcelona, then overcoming Real Madrid, overcoming Atletico Madrid, winning stuff with Brazil - it does not matter if you are the top scorer in the World Cup, if you get knocked out in the quarter or semi-finals. It is all about winning the trophy.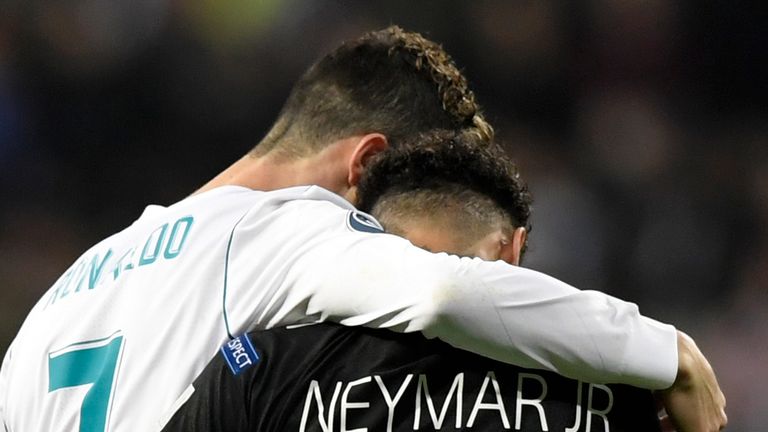 There was also the talk about stepping out of the shadows of Lionel Messi, but really? OK, that was the case at Barca, but Neymar was hardly playing in his shadow. He was talked about as part of that three up front, so the reasons for him leaving were strange and surprising when it happened.
But I think we all knew the reasons why he left was the amount of money he was going to get paid and he was going to get star billing in a country, a league and a club, which should be enough to satisfy any sportsman.
Neymar was brought to Paris to help the club win the Champions League for the first time, but his big-money arrival did not prevent Unai Emery`s team from being knocked out by holders Real at the last-16 stage last week.
With Neymar contracted to PSG until the summer of 2022, Gibson doubts there are any sides out there who could even currently afford the playmaker.
But I cannot see him leaving, he added. There will be an element of mistrust and if Barcelona could not satisfy him on the football pitch, and with the salary, then why would anyone else pay double the amount it took PSG to buy him?
What club are around that could pay €300-400m for him? You cannot spend that amount of money on a player who could be injured - he missed the Real Madrid game and no one else was there.
So it is far too much of a risk and a cost and the only time I can see it being easier to move on is when he has a year, 18 months, or two years left on his contract, when he maybe is a bit more affordable. Or he could run his contract down, he is still a young man, but until then he will just have to get on with it.
I cannot even see Real Madrid paying the €300-400m for one player.