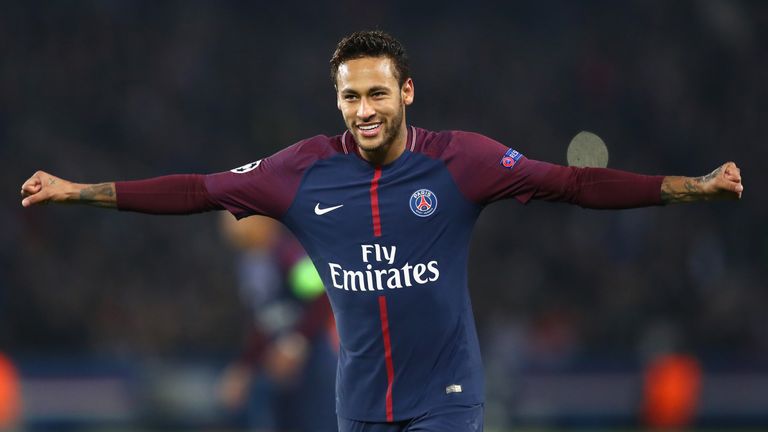 Neymar`s future remains at Paris Saint-Germain according to his father, following a meeting with club officials in Brazil on Tuesday.
Neymar has a future at PSG, he said, after senior club figures travelled to Sao Paolo state, where club president Nasser Al-Khelaifi visited the player and subsequently told Sky Sports News: He`s very happy at PSG, of course.
In a brief telephone call from Santos, Al-Khelaifi also said: I was very happy to see him, and I am sure he will come soon for normal training.
When asked about Neymar`s timescale for an injury comeback, Al-Khelaifi said: I`m sure he will return soon.
A source close to Neymar also told Sky Sports News on Tuesday: All the stories in the last couple of weeks, saying Neymar is unhappy at the club, are fake news stories.
On Monday, Sky Sports Spanish football expert Guillem Balague said he believed a member of Neymar`s entourage had been briefing that the player wanted to leave the Parc des Princes for a more competitive team.
The 26-year-old world-record player is wanted by Real Madrid in the summer but father Neymar Santos Senior suggested his son will stay while speaking to journalists at his son`s charity centre in Praia Grande.
He was accompanied by Qatari Al-Khelaifi, who had earlier visited Neymar at his luxury home near Brazil`s coast where he is recuperating from surgery.
The Brazil international forward fractured a bone in his right foot on February 25 and faces weeks of recovery.
PSG crashed out of the Champions League to Real Madrid in the last-16 with the forward missing the second leg defeat in France.