Jose Mourinho doesn`t need to justify himself as his managerial track record speaks for itself according to Danny Murphy.
Mourinho was criticised for his tactics and game plan in the aftermath of Manchester United`s Champions League elimination at the hands of Sevilla on Tuesday night and he responded with a passionate 12-minute defence of his record at the club on Friday.
However, while Murphy felt that Mourinho made some good points during his pre-match press conference ahead of the FA Cup game against Brighton on Saturday, he felt it wasn`t needed given the success he has already achieved at the club and elsewhere.
Speaking on The Debate, Murphy said: My initial reaction, having not seeing it in its entirety, was here we go again, he is making more excuses and whinging and moaning, but actually he makes some great points.
He is obviously irritable because of the defeat, he is feeling cornered and he has come out with a well-prepared speech with lots of stats.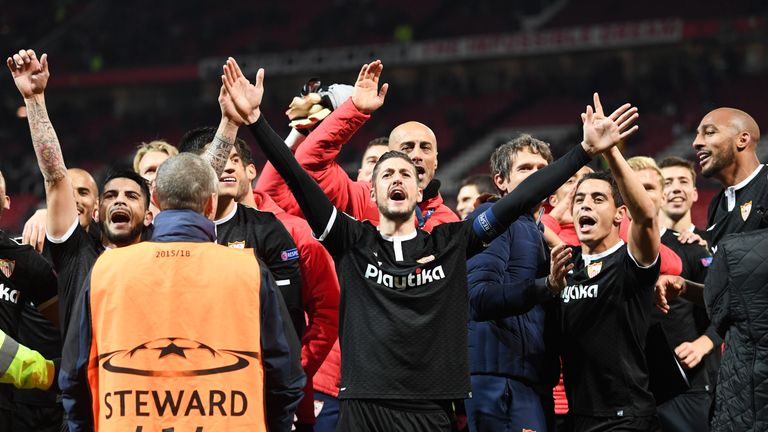 But my opinion is that he doesn`t need to justify himself because of his success at Porto, Madrid, Inter and Chelsea. The teams he built there and the things he won are evidence of his brilliance.
Should Manchester United be beating Sevilla at home with the players they`ve got and the money they`ve spent? Yes. Tactically maybe he got that game wrong but overall he won two trophies in his first season - no other Manchester United manager has done that. They are at the moment the top of the rest after Manchester City, who have blown everyone away. They could still win the FA Cup.
Going out of the Champions League for Manchester United is a big deal and you can see that he is hurting and the players will be hurting but I`m just not sure why he feels the need to justify himself when he has done so much good in his managerial career. Anyone who questions [Mourinho] hasn`t done their research on every club he has been at.
During an 18-year managerial career, Mourinho has won 26 major trophies including three - Europa League, EFL Cup and Community Shield - during his spell at Manchester United and he could add another FA Cup medal to his collection this season.
Matthew Upson agreed with Murphy and said that Mourinho`s defiant response to recent criticism over United`s style of play highlighted his emotional personality.
He is an emotional character which has a huge positive and a negative side. The positives are the links and relationships he develops with his players but the flipside to that is he is reactive and justifies himself when he doesn`t need to.