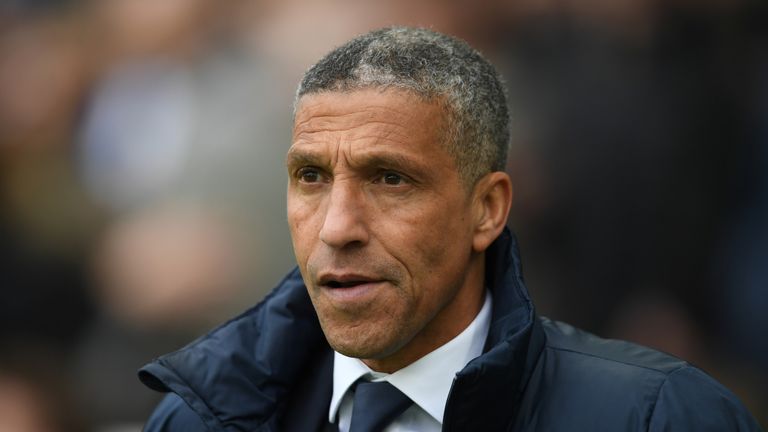 Brighton boss Chris Hughton says he is disappointed allegations against West Brom striker Jay Rodriguez were found not proven by an independent commission.
Rodriguez was accused of using abusive and/or insulting words which included a reference to ethnic origin and/or colour and/or race towards Brighton defender Gaetan Bong during January`s Premier League match at the Hawthorns.
Rodriguez - who scored the West Brom goal at Manchester United on Sunday which assured Manchester City of the title - denied what he described as a false allegation.
The case was found not proven but the Football Association stressed there had been no suggestion by any party involved in this case that this was a malicious or fabricated complaint, and said it was completely satisfied that this was a complaint made in absolute good faith.
Hughton said: I`m disappointed with the outcome.
The process by the FA and communication from the FA was excellent, so I certainly have no problem with that.
The wording in both statements, from the FA and the committee, says the right things. Some of the wording, in effect, says he (Bong) was right to make the complaint.
It says it was not proven.
How he has dealt with it, his own reply, shows what kind of person he is.
Everybody is going to write it how they want to write. There are particular words from both statements that suggest it wasn`t improper for him to make the accusation and from both parties it`s not a question of not believing what he said.
He`s a very strong individual, very disciplined. You could see that by the words in his own reply.
He`ll look to put this behind him and concentrate on what will be a very tough end to the season.