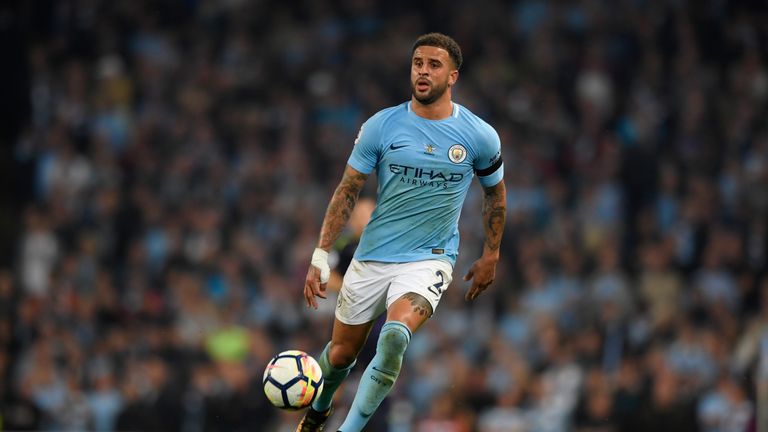 Kyle Walker says it seemed like Manchester City were fighting to stay in the Premier League when they lost three successive games before eventually winning the title.
City were dumped out of the Champions League by Liverpool and missed the chance to win the league against Manchester United before they got the job done when their 3-1 win at Tottenham on Saturday was followed by United`s 1-0 defeat to West Brom on Sunday.
The full-back said: We`ve had probably the toughest period, definitely in my career at the club.
We`ve gone from doing so well in all competitions to take three losses, and sometimes it felt like it was a relegation battle in there with the mood.
We`re all winners and we want to win and in those games unfortunately we didn`t. But we put that right.
That shows the character and the belief in the standard of players in the dressing room.
City`s defeat to Liverpool in the Champions League quarter-finals still rankles with Walker but he admits he would now like Jurgen Klopp`s side to win the trophy.
I`m not going to stand here and say we didn`t deserve what happened, he added.
Liverpool beat us in two games and congratulations to them. I wish them all the success in the Champions League because it would be fantastic for an English club to go and win.
I`ve got a bitter taste in my mouth that it isn`t us but you have to take your hat off to them. They beat us over the two games and that`s all you can say.
Walker`s appearance at Wembley on Saturday was his first return to his former club since his switch to City last summer.
The 27-year-old was given an unfavourable reception by some Tottenham fans and he has no regrets about moving on.
He added: To be competing in the Premier League since I was 19 and to play all the games I played in the Premier League, to not win the Premier League, it was a bit devastating for me not to have won it with Tottenham.
So to come here and win in my first season, it`s fantastic for me. You always say is the grass greener on the other side, and it looks it.