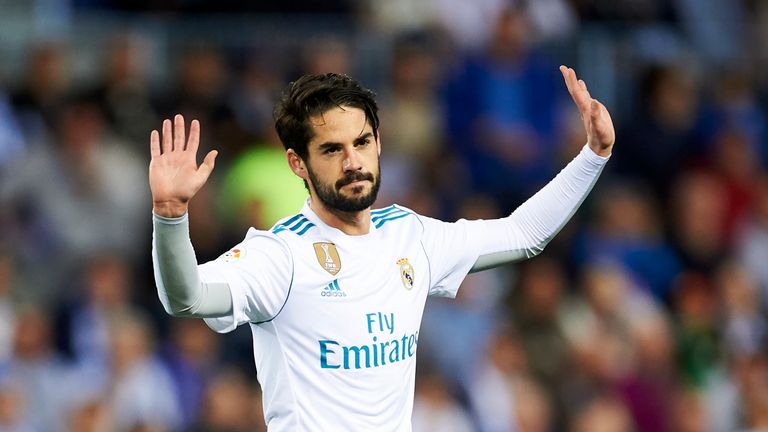 Sky Sports` Spanish football expert Guillem Balague runs through his five things from the weekend, as La Liga gets to the business end of the season.
Barcelona closed in on the title with a 2-1 win over an impressive Valencia, Isco starred as Real Madrid beat Malaga 2-1, and as the summer transfer rumour mill begins to turn, Balague discusses the futures of Isco, Andres Iniesta, and Fernando Torres.
Barca missing something, but credit is due
Barcelona are missing something, they are tired. It`s a group of players who had to deal with a crisis early in the season with the departure of Neymar. Lionel Messi, especially, took the whole team on his shoulders.
Then, Real Madrid were not getting the points in the league, and Barcelona saw an opportunity to take the title early. During the season, Ernesto Valverde was making tactical decisions which didn`t necessarily relate to the traditional 4-3-3, but never abandoned the true essence of the team, which is to attack together and press high.
But as the season progressed, and when efforts were put elsewhere, whether in the Copa del Rey or Champions League, what we saw was a team that was getting tired.
I was at the win over Valencia, and what I saw was a Barca side who had many moments of conservative pressure, keeping the ball but with the purpose of defending.
That`s because everyone recognises they are not at their best right now. That includes Gerard Pique, Samuel Umtiti, Luis Suarez, everybody. Obviously, after the Roma defeat, it was about making sure they get the three points.
Similar to City, Barcelona are knocked out of the Champions League and suddenly the league title doesn`t sound like enough. It is a sign of modern society that a shorter competition of 13 games gets given more credit than a league, because there is more glamour to it.
I understand the benefits of both, but in the same way you have to congratulate City, you have to congratulate Barcelona for being the best team in the land, which they will confirm soon.
Iniesta move to China makes sense
Every time Andres Iniesta talks he gives new clues as to what he`s thinking about for next season. I feel his time at Barca is finishing, and every time he is subbed off it`s like the fans feel it is the beginning of a big send-off.
The last words he said was that he has already decided on his future. There are enough reasons to believe his future is away from Barcelona and in China.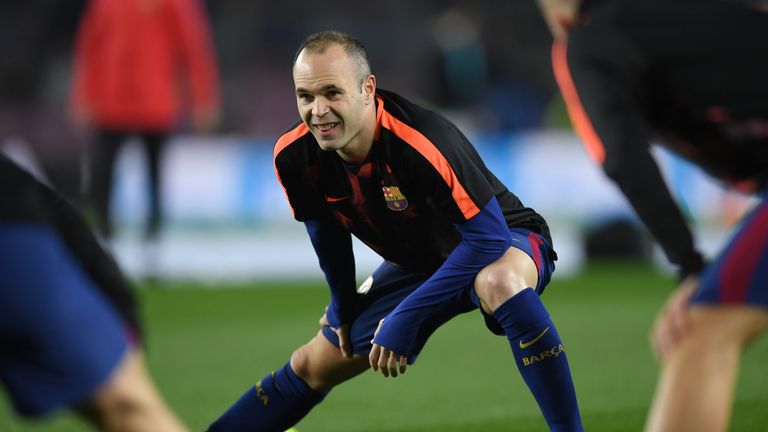 Not only does it make a lot of sense personally, but also financially, because he will be getting a huge wage.
I think there are about 100 people involved, part-time and full-time, in his bodega locally, so it`s not just his future, it`s the future of his village Fuentealbilla!
But he has also had five muscle injuries this season, time is catching up with him, and he knows he can go away for a couple years, and because he has an eternal contract at Barcelona, he will return as the perfect ambassador.
Decisions to come for outstanding Valencia
Valencia were outstanding against Barcelona; they created chances, they controlled the game, and sometimes even without the ball as they felt Barca wouldn`t do too much damage.
Sometimes they dropped too deep, but at no time did they lose their shape or style. Even in the last few minutes, needing a goal at 2-1, they attacked in the same way, with patience, down the wings.
The worry for Valencia is that now they are heading into the Champions League next season there are a few things they need to do. They want to keep Geoffrey Kondogbia and they want to buy loanee Goncalo Guedes from PSG for 35 to 40m euros to pay over six years, but PSG are taking their time on that one.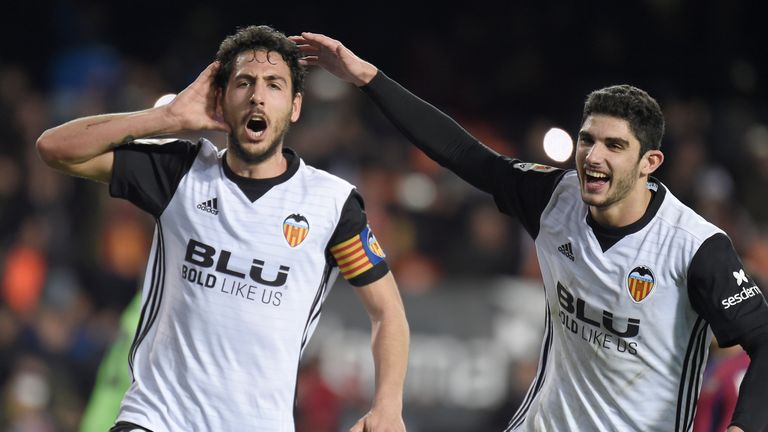 But they need to raise 45m euros and may need to lose at least one star. It could be Rodrigo to Atletico Madrid, and we`ll see how they manage that, but so far the decisions of manager Marcelino and Mateu Alemany have been more right than wrong, so you have to have faith.
Isco wants more from Zidane
Not only did Isco score and assist at a time where Luka Modric is missing, he appears on form when Cristiano Ronaldo is missing.
Having complained while away with the Spain squad that he had not been given the backing of Zinedine Zidane, that playing for the national team had given him a new lease of life, he is clearly wanting more playing time with Real.
Zidane says Isco has played a lot, and it sounds like he`s not willing to give him much more time on the pitch. Isco would like to be a regular in every single game, but not even Ronaldo is getting that now.
It`s a situation Zidane needs to manage, and it looks like he is managing it well.
Isco actually got involved in a dispute with journalist Juanma Castano recently; he tweeted clips in which it sounded like Castano was criticising Michael Oliver for his decisions which helped Real Madrid against Juventus, and also the journalist celebrating Barcelona beating PSG 6-1 last season.
What Real Madrid are trying to do is a bit of fake news; trying to give off the impression that the whole world is against them, that criticism is unfair and the talk of buying referees is harming them. The way they are countering this is to attempt to take prestige away from top journalists in Spain.
I don`t think it`s fair, because you could find clips which give a completely different impression from Castano on the same games. What they selected from him was taken to do harm. I don`t know why they are doing this, but it`s their way of defending themselves from the accusations.
Time for Torres to move on
Fernando Torres scored his 100th La Liga goal in what must have been a difficult week for him after announcing he was leaving the club at the end of the season.
The club will give him a big send-off, of course, and it is time to move on in my eyes. Diego Simeone did not back him in the way that he is backing the effort to keep Antoine Griezmann and Jan Oblak.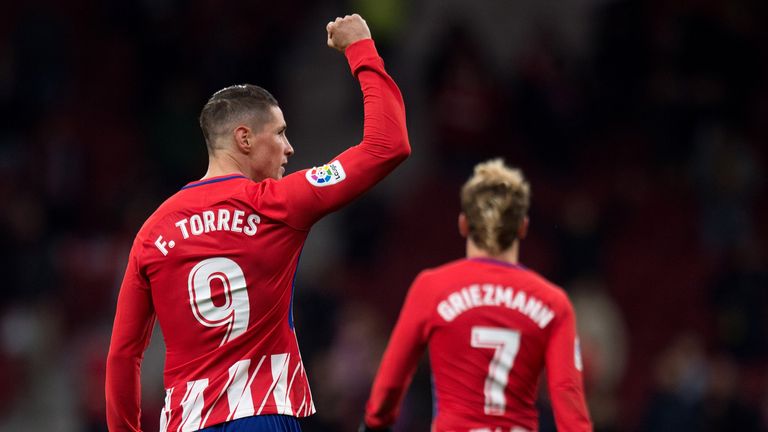 They will probably not be able to keep Griezmann, but they may be able to keep Oblak, even if PSG are after him and Thibaut Courtois.
Torres has been disappointed because Simeone hasn`t given him as many chances as he wanted, but he`s never raised his voice, never complained, he`s never had a go at Simeone. Before he divided the fans by waiting for an announcement, it was time for him to reveal.