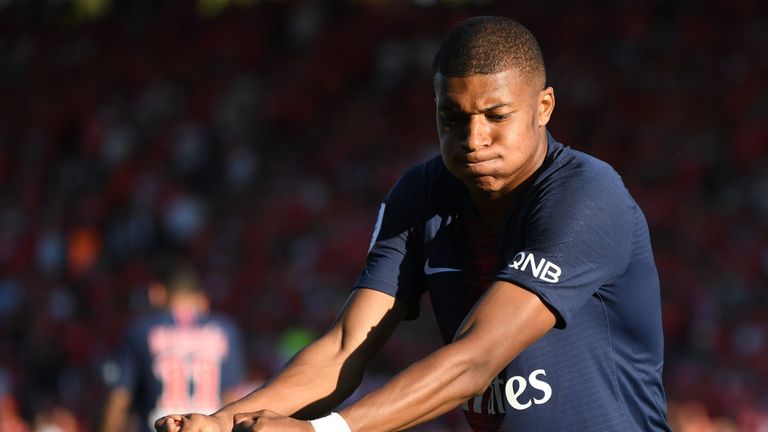 Kylian Mbappe will sit out another Paris Saint-Germain game after losing an appeal against a three-match suspension.
The 19-year-old was handed the ban after lashing out against Teji Sevanier of Nimes during a recent 4-2 victory on September 1.
Savanier was handed a four-match ban for his role in the incident, a sanction that was also confirmed following appeals by both players, the French Football Federation (FFF) announced.
Mbappe has served two of the three games and will complete the full suspension after losing the appeal.
The forward was part of the PSG side who were recently defeated 3-2 at Anfield in the opening fixture of the Champions League group stage.
Mbappe will sit out PSG`s next league outing, at home to Reims on Wednesday, but will then be eligible to return for the trip to face Patrick Vieira`s Nice on Saturday.
PSG currently hold a five-point lead in Ligue 1 this season after six games.